A selection of original articles on travel, art and Indian Aesthetics as well as articles published in this blog have appeared in recognised newspapers, magazines and websites. Here is an attempt at collating them all in one place. Happy Reading!
Again, your candid feedback is my fuel, so please leave your your comments!
---
Print Publications
Smart Traveller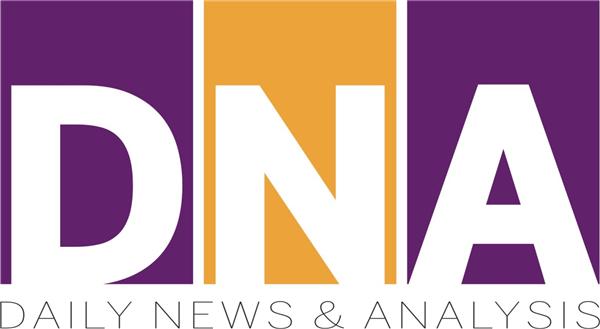 Between December 2011 and February 2013, DNA India featured/published 8 of my blogposts in its "Around the Blog Section". Unfortunately for me, they discontinued this section in March 2013.
---
Photographs
Two of my photographs have been used by publications. At least these are the known ones and I'm pretty sure that more have been used without attribution or credit. But for now…
---
E-Publications
Diwali Special: Meenakshi's Lamp (TheKeybunch.com, November 1, 2013)
Bandra's street art brings colour back to the writing on the wall (TheAlternative.in, August 5, 2014)
How a desert park brought back plants Rajasthan hadn't seen for two generations (TheAlternative.in, August 6, 2014)
Degrados de Bomonjee (Hamazor, Issue 3, 2016)
Twentieth Century American Art: Some Highlights (JPM Quarterly Newsletter, pp.17-20, Jan-Mar, 2016)
Adorning the Goddess: Reading Alankara in the Tamil Sri Vaishnava Tradition (JPM Quarterly Newsletter, pp. 8-10, Apr-Jun. 2016)
Scholar King Serfoji of Tanjore (1798-1832): Transforming Tradition, Shaping Modernity (JPM Quarterly Newsletter, pp. 7-9, Jan-Mar. 2017)
---
Mentions, etc.

As one of the co-founders of The Sunday Book Club, I have been featured/mentioned in articles pertaining to it.
This mention in The Times of India, published on October 19, 2014, is perhaps the most special for it is about a water fountain I wrote about on the blog and built a fictional history around it. A few years I found that most of it was true, and this article talks about it.
---
PS: This blog has also appeared in many listings of "Top Travel Blogs", but since I haven't maintained or bookmarked those mentions, I can't share them with you. Oh well… 🙂
---
Note (September 15, 2018): The realisation that I don't have a dedicated section on the blog to showcase my publications came about earlier this month, when my latest article was published. I wanted to remedy that immediately, but it turned out to be quite a task for I have been very remiss in maintaining a list of all that I have published thus far. I finally got around to collating a list and setting up this page, though I'm pretty sure I have missed out some e-publications. But I think this is a good beginning for now. Now to fill the gaps !
---
Join me on Twitter, Facebook and Instagram as I explore the world around me and share "My Favourite Things" with you.
---